Asociace kosmetických oborů ČR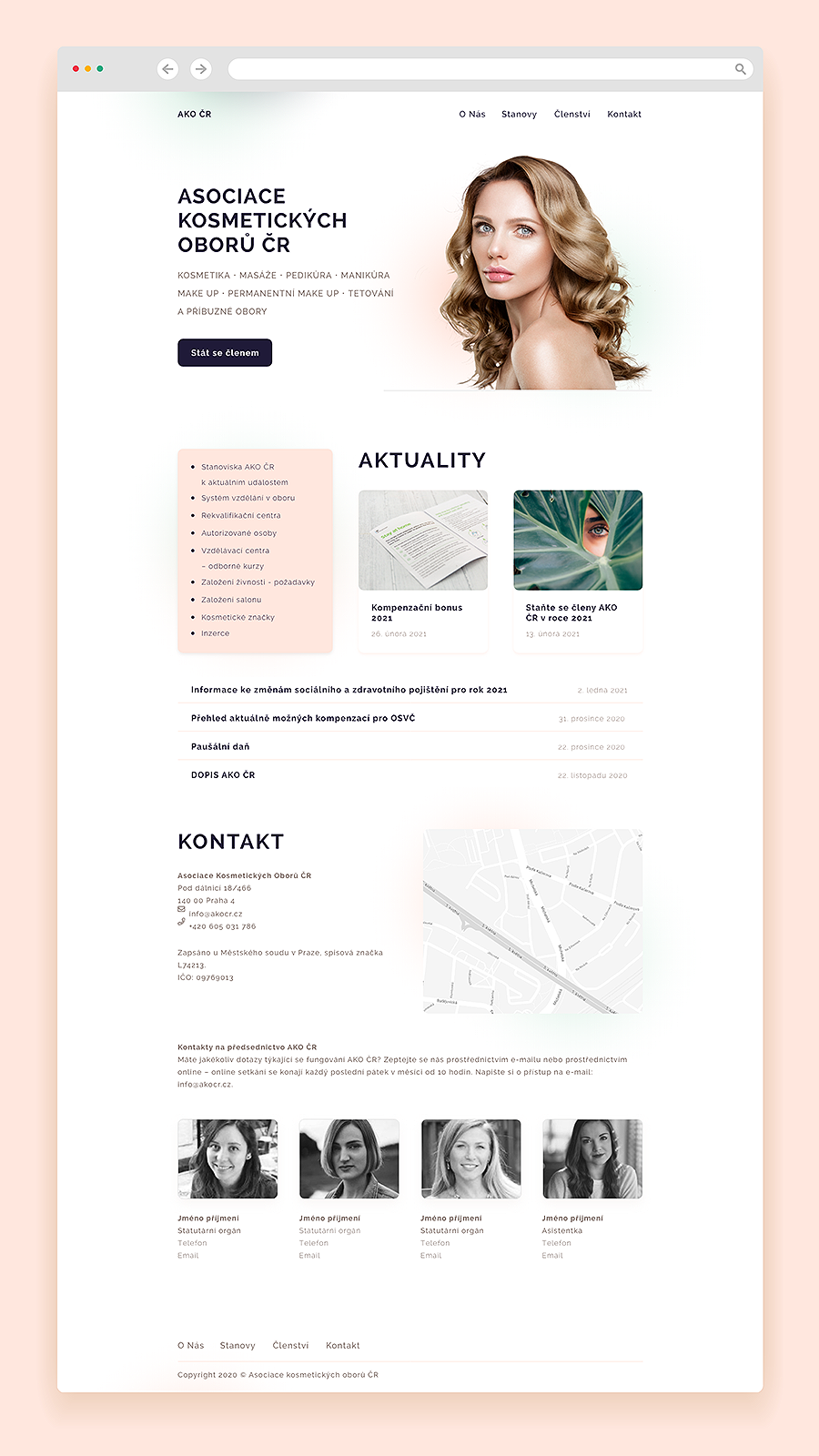 Introduction
The Association of Beauticians and Hairdressers of the Czech Republic (Asociace kosmetických a kadeřnických oborů České republiky) was founded relatively recently. Their goal is to connect professionals across these fields and share important and helpful information with them. They wanted their website to be a secondary communication platform, as they are primarily active on social networks. The web should serve more like an archive, where all important documents and answers can be found.
Assignment and requests
The only requirement was to use Wordpress as the content management system as the content managers were used to it. The design should be clean and nice with an easy access to information.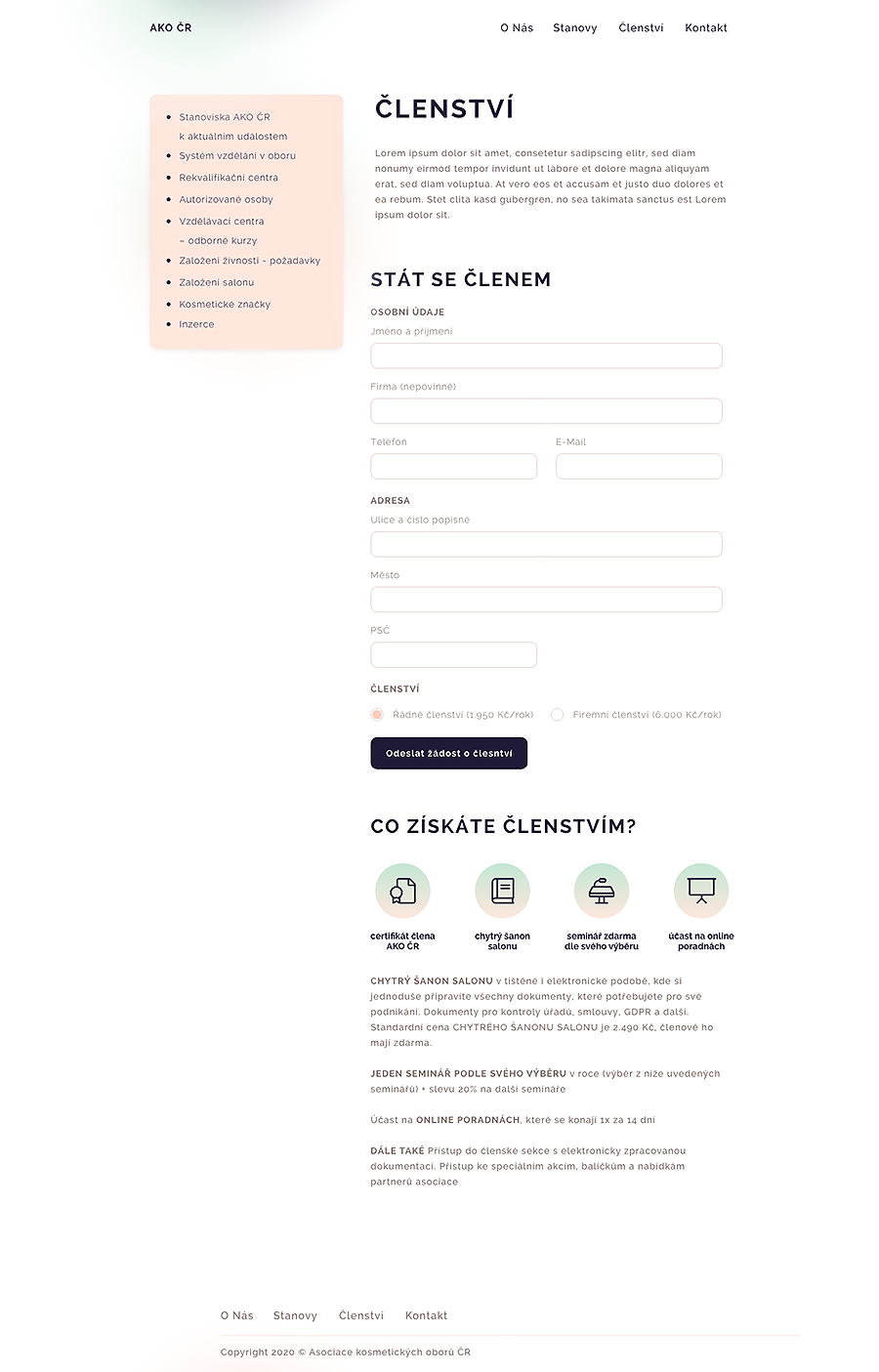 Page with registration form
Solution
I decided to go with a design that utilises a dominant hero element which provides space for the most important news or information. The hero section is followed by two distinctive sections. First is a secondary menu which contains shortcuts to a document archive and various guides. The other section contains news, where two most recent articles are displayed as large boxes and optionally can contain a cover image. The rest of the news is shown in a table-like style and is followed by a contact section. The content management system is Wordpress, however, the front-end is completely build in Nuxt.js. This allowed me to create a website that can be easily modified.
Due to the client being a beauty association, I chose soft colours, gradients and shadows, which soften the design and represent the beauty sector. The combination of the chosen colours - soft orange and green - should not only emphasise a new and fresh approach in the field of beauty and hairdressing.