K-FIN Accounting, s.r.o.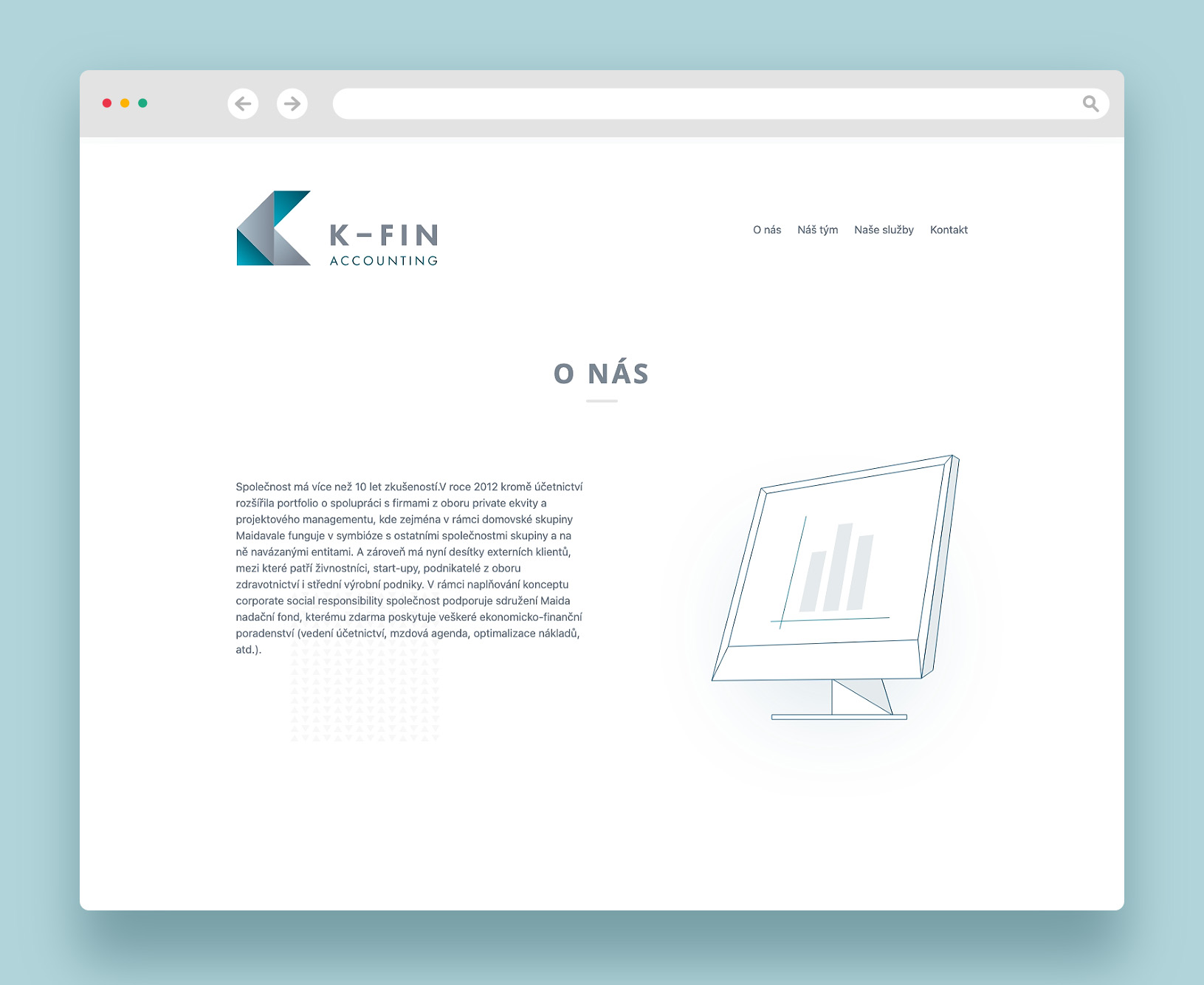 Introduction
K-Fin Accounting is a company that has been working not only in the field of accounting, but also in the field of private equity and project management for over 10 years. The company has dozens of external clients that include sole proprietors, start-ups, healthcare entrepreneurs and mid-sized manufacturing companies.
Assigment and requests
The main requirement was to create a modern website that would present the most important information about the company. The website was to include a section with a portfolio of companies with which K-Fin Accounting cooperates.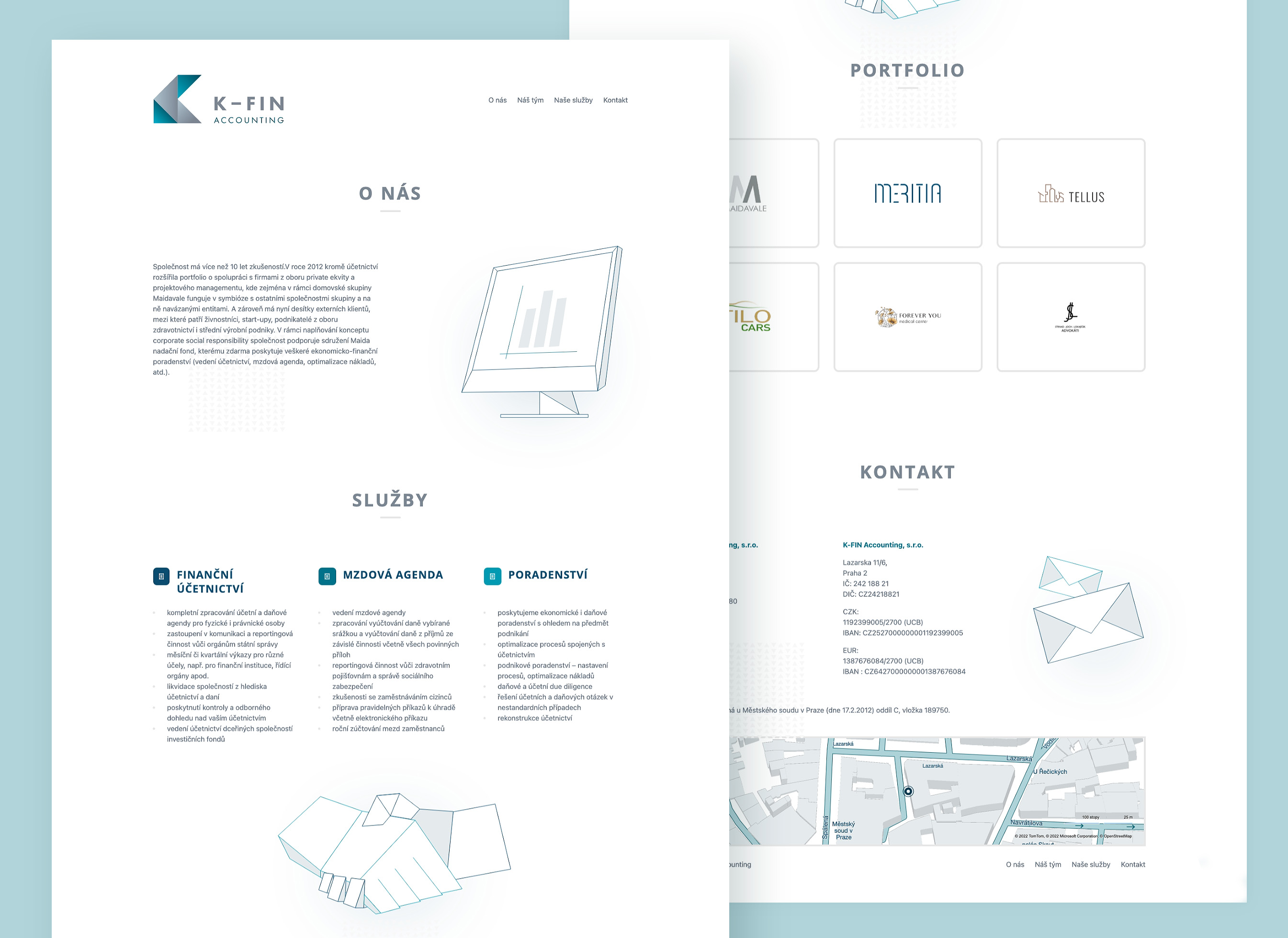 Solution
As this is primarily an informational website, the design was deliberately kept as clean as possible to make the basic information about the company immediately obvious. The individual sections are complemented by simple illustrations that are intended to resemble paper puzzles. This style of illustration was chosen in relation to the logo, which is made up of a solid letter K with blue-green and grey colour gradients that create the impression of an origami puzzle.