Kodim.cz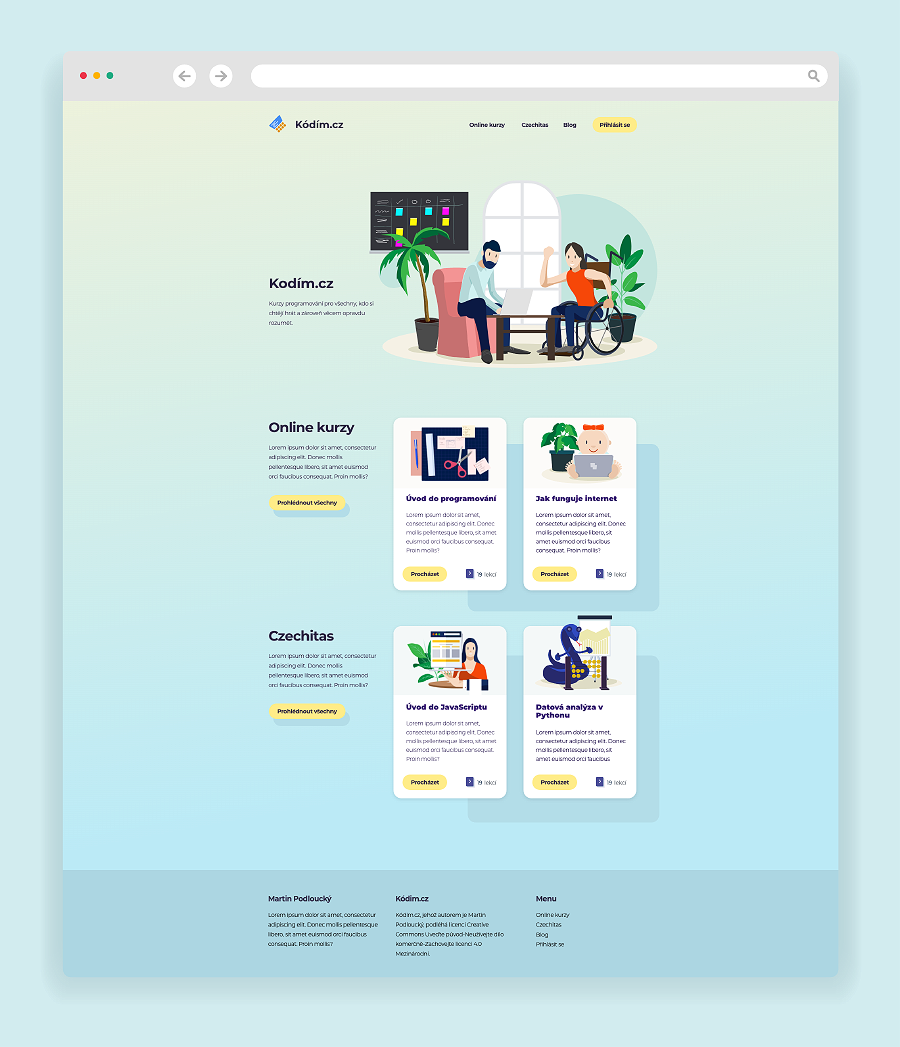 Introduction
Kódim.cz is the personal website of programmer and teacher, Martin Podloucký. His goals is to make learning programming languages easy even for total beginners by showing them that programming can be fun and playful. For that purpose he asked me if I could propose a new design for his website and draw a few illustrations.
Assigment and requests
The original yellow and blue scheme used on the website previously should be kept the same. The new design should be more playful and colourful and not too distractive.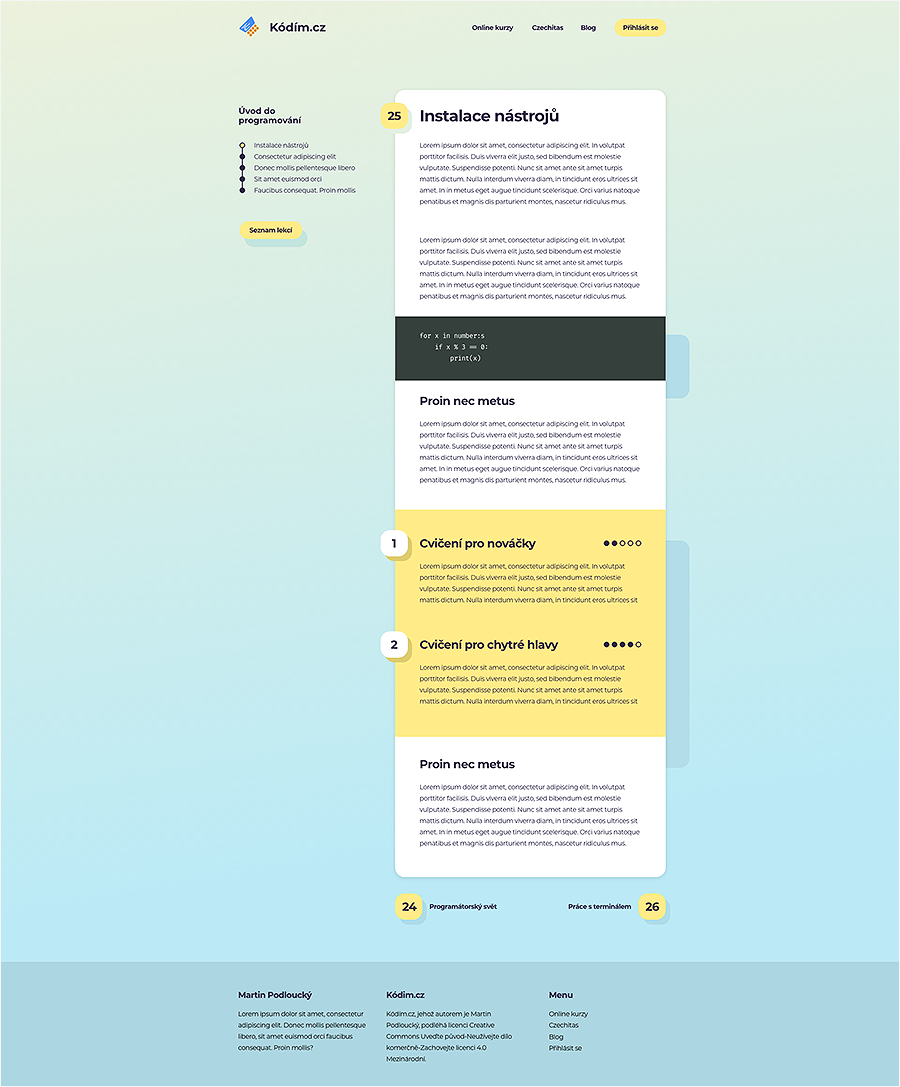 Detail kurzu na webu kodim.cz
Solution
I began with various combinations of yellow and blue. In the end I decided to make the colours slightly brighter. The homepage is designed with a bold dominant hero element which is followed with list of available courses. Each course box contains an illustration, title and short description. The background gradient is meant to break the curtness of the website and bring more life to it. Most of the elements use pastel colours and sharp shadows which should bring a cartoony feeling to the site. The course page is rather simple, it has a sidebar with section navigation and content which again uses the pastel-like elements, but is without illustrations to keep the student's focus on the content. Each illustration on the website is custom made. Martin's idea was to go with the popular flat art which feels modern and playful.